Studying in Italy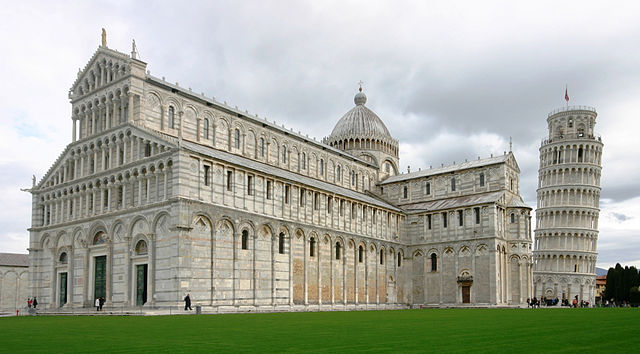 The M.Sc. in Bionics Engineering is hosted in two sites in the Pisa area. The first, in the city of Pisa within the Department of Information Engineering in the historical building of the School of Engineering of the University of Pisa, few steps away from the leaning tower; the second, in Pontedera at The BioRobotics Institute of Scuola Superiore Sant'Anna. Pontedera, the house town of Vespa scooters, is just 30 minutes away from Pisa, via public transportation. Both sites are served by a train station (Pisa S. Rossore and Pontedera – Casciana Terme) with frequent daily connections, on the route Pisa-Florence.
Pisa, a city of over 200,000 residents in its metropolitan area, is located in Tuscany, central Italy, close to other historical and monumental cities like Lucca, Florence, Siena as well as country-side, beaches and mountains.
Pisa is not only a welcoming and liveable city, frequented by tourists for its natural beauty and its monuments, but also an ideal city for students. The Pisa University System, comprising the University of Pisa, the Scuola Superiore Sant'Anna and the Scuola Normale Superiore, is acknowledged to be one of the most prestigious centres of academic studies and research in Europe, and it promotes a unique model of multidisciplinary research and education.
Department of Information Engineering – University of Pisa
The teaching staff of the Department of Information Engineering consists of 78 professors and researchers. Research activities are relevant to the following areas: Biomedical Engineering, Electromagnetics, Electronics, Computer Engineering and Communications. 34 staff members belong to the Computer Engineering Section, which is housed in the main building of the School of Engineering in Largo Lucio Lazzarino, while the remaining 44 staff members carry out their activities in the offices and laboratories of via Caruso.
The BioRobotics Institute – Scuola Superiore Sant'Anna
The BioRobotics Institute intends to pursue new frontiers in engineering, by blending science and technology, and to support local development policies through the collaborations with local and national partners, start-ups and new high-tech companies, offering training and consultancy.
The BioRobotics Institute has built and consolidated a vast wealth of knowledge and expertise in the fields of surgical robotics, micro-nano-robotics, soft robotics, humanoid robotics, neuro-robotics, neural engineering, bio-inspired robotics, biomedical signal processing, marine robotics, service robotics and ambient assisted living, educational robotics and studies also their ethical, legal, social and economic implications.
The headquarter of the BioRobotics Institute is located at the Polo Sant'Anna Valdera established by the Scuola Superiore Sant'Anna (SSSA) as a research park in the industrial city of Pontedera, with a surface of 6,300 mq. The BioRobotics Institute has other 9 laboratories and research centres in Tuscany dedicated to research activities on: service robotics and ambient assisted living, rehabilitation bioengineering, movement assistance, translational neurorehabilitation, analysis and treatment of neuromotor disorders, neurodevelopmental bioengineering, marine robotics, industrial biorobotics. At the Polo Sant'Anna Valdera, the BioRobotics Institute has also a joint laboratory with one of the centres of the Italian Institute of Technology, that is the Centre for Micro-BioRobotics IIT@.SSSA.
Thanks to the many collaborative projects and initiatives, the BioRobotics Institute has a dense network of collaborations in Italy, Europe and worldwide with the most important research institutes, universities and industrial representatives. Each year, The BioRobotics Institute welcomes a large number of international visiting researchers, faculty and lecturers and organizes international events and meetings.
At present the BioRobotics Institute includes over 200 people (17 faculty members, 75 Post docs, more than 90 PhD students, 12 technical and administrative assistants, research fellows, and a variable number of master students and visiting researchers around 30), and it is involved, as coordinator or as partner, in more than 65 projects (with 26M€ + total funding) and 25 spin-off companies.
Detailed information on the BioRobotics Institute can be found at: http://www.santannapisa.it/it/istituto/biorobotica/biorobotics-institute.